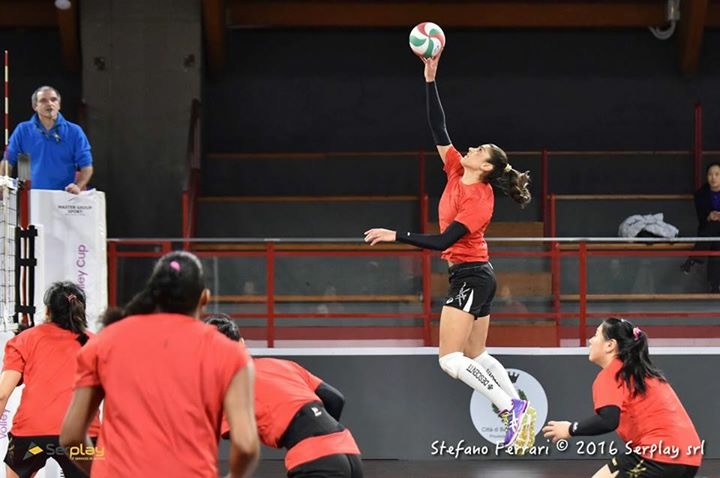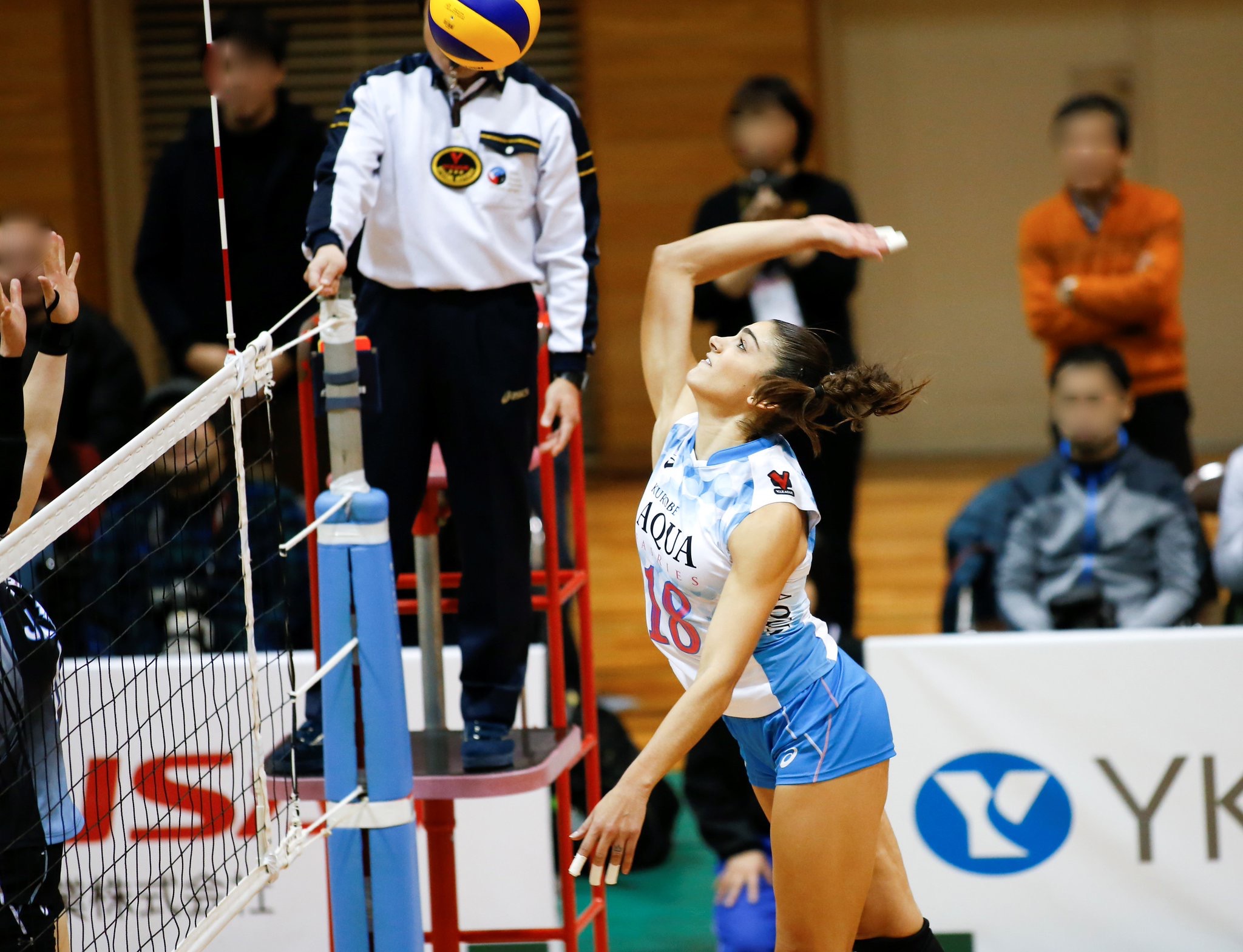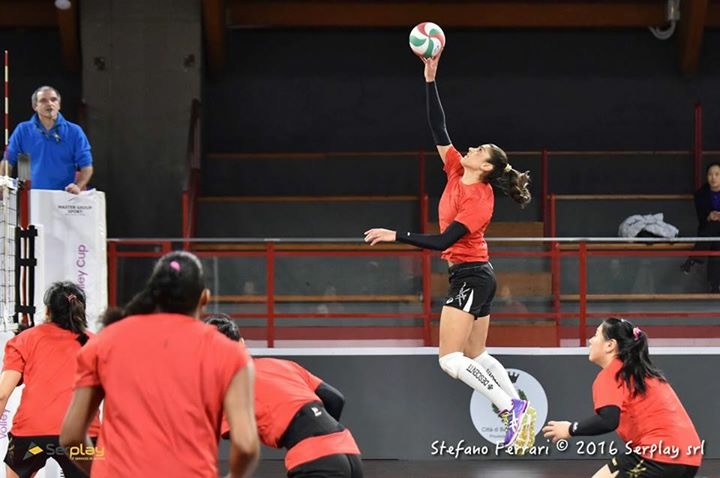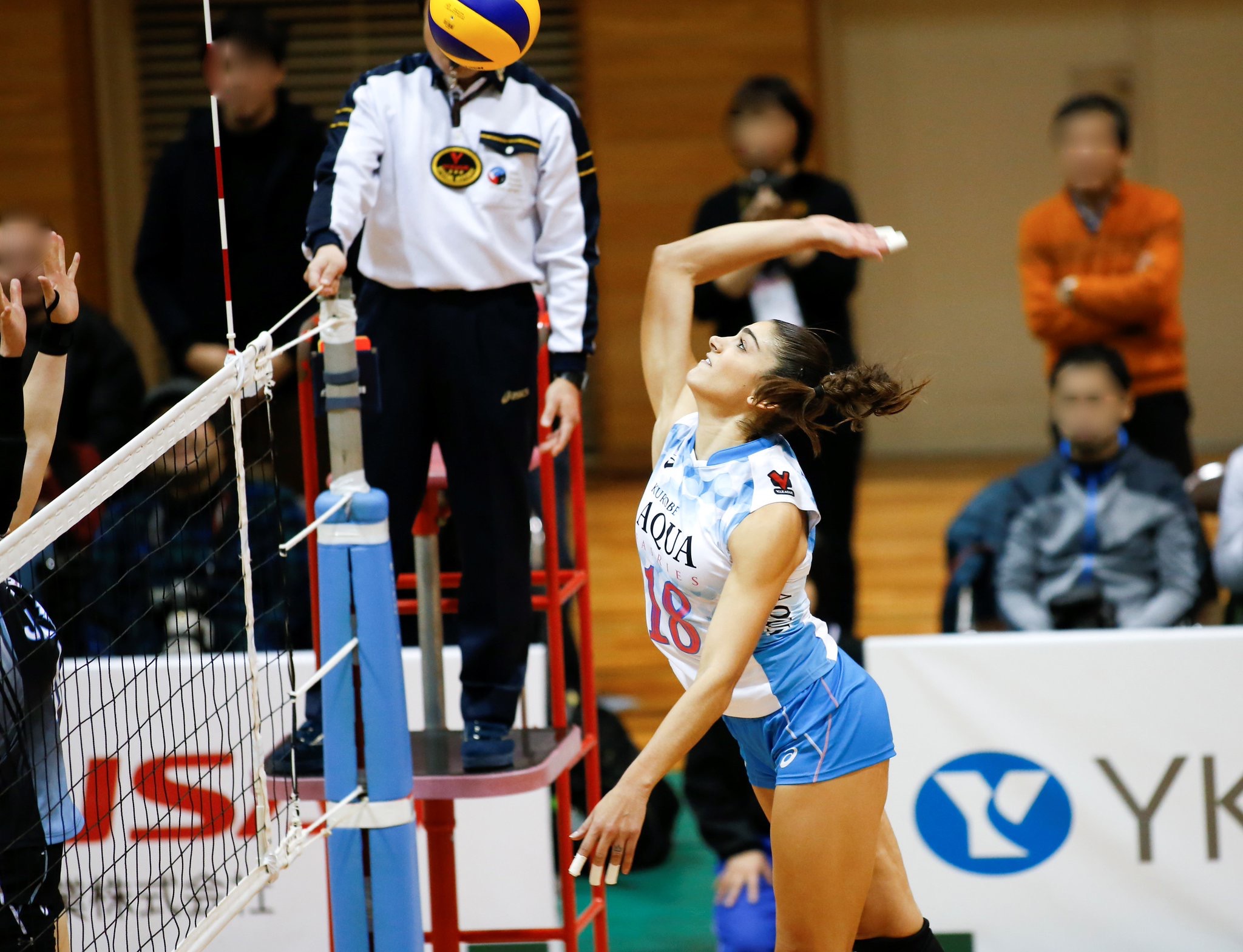 Before Juliann ever picked up volleyball, she was a competitive gymnast, dancer, and cheerleader. It wasn't until the summer of her ninth-grade year that she learned what volleyball was, and quickly fell in love with the sport.
On the volleyball court, Juliann has distinguished herself as one of the best in the world. She was named NCAA Freshman of the Year in 2007. As a four-year starter and three-time All-American for the University of Texas, Juliann was the 2010 UT Female Athlete of the Year and the 2010 Big 12 Player of the Year. International volleyball organizations around the world have sought out her powerful skills and talent. She signed her first professional contract with the Italian league, Lega Pallavolo A Femminile, playing for them 2011-2013, ultimately winning an Italian Supercup and a bronze medal in the Champion's League. During the 2013-2014 season, Juliann played for Guangdong Evergrande Women's Volleyball Club, playing for one of the best coaches in the world, Jenny Lang Ping. During the 2014-2015 season, she played for the most prestigious team in France, Racing Club de Cannes, where she won her first professional championship. After playing in France, Juliann went back to China to play for Fujian Women's Volleyball Club during the 2015-2016 seasons. She has now completed seven professional seasons, her last being in Japan. finishing in 2018.
Juliann will at last retire from the indoor game of volleyball. She has given the sport her all and left everything on the court and will be remembered for her work ethic, leadership and passion .She will continue to make an impact in the volleyball world in her new venture with BSN Sports as the Brand Ambassador for Volleyball. Juliann plans to continue playing the sport she loves domestically on the sand, and spread her knowledge and love for the game throughout the world.
AWARDS AND ACCOLADES
2015 FRENCH LEAGUE CHAMPION
2013 BRONZE MEDAL CEV EUROPEAN LEAGUE
2013 MVP ITALIAN ALL-STAR GAME
2012 ITALIAN SUPERCUP
2010 BIG 12 PLAYER OF THE YEAR
2010 AVCA FFIRST TEAM ALL AMERICAN
2010 HONDA AWARD FINALIST
2010-2011 UNIVERSITY OF TEXAS FEMALE ATHLETE OF THE YEAR
2010-2011 BIG 12 ATHLETE OF THE YEAR NOMINEE
2010 AVCA PLAYER OF THE WEEK
2010 BIG 12 PLAYER OF THE WEEK (TWICE)
2010 ALL CENTRAL REGION MVP
2010 ATHLETIC DIRECTOR HONOR ROLL
2009 VOLLEYBALL MAGAZINE ALL-AMERICA SECOND TEAM
2009 AVCA ALL-AMERICA THIRD TEAM
FOUR-TIME ALL-BIG 12 FIRST TEAM (2007-10)
2009 NCAA ALL-OMAHA REGIONAL TEAM
TWO-TIME AVCA ALL-CENTRAL REGION FIRST TEAM (2007 & 2009)
2009 HAWAIIAN AIRLINES WAHINE CLASSIC ALL-TOURNAMENT TEAM
2008 AVCA ALL-CENTRAL REGION HONORABLE MENTION
2008 ACADEMIC ALL-BIG 12 FIRST TEAM
2008 TIME WARNER CABLE TEXAS INVITATIONAL ALL-TOURNAMENT TEAM
2007 AVCA NATIONAL FRESHMAN OF THE YEAR
2007 AVCA ALL-AMERICA FIRST TEAM
2007 VOLLEYBALL MAGAZINE ALL-AMERICA FIRST TEAM
2007 BIG 12 FRESHMAN OF THE YEAR
2007 ALL-BIG 12 FRESHMAN TEAM
2007 COLLEGE VOLLEYBALL UPDATE (CVU.COM) FRESHMAN OF THE YEAR
2007 TIME WARNER CABLE TEXAS INVITATIONAL ALL-TOURNAMENT TEAM
RANKED NO. 2 RECRUIT NATIONALLY BY PREPVOLLEYBALL.COM (2007)